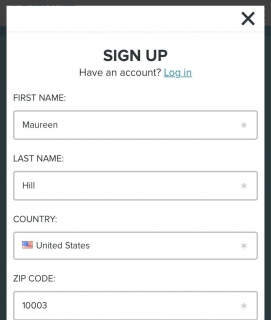 Welcome faculty and staff at Champlain College, Middlebury College, St. Michael's College and Norwich University!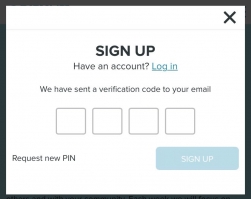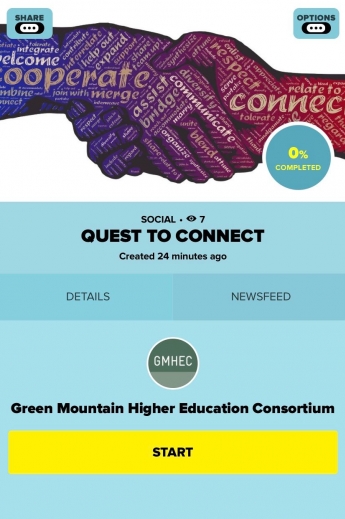 Your sign up will require confirmation of a 4-digit PIN sent to your email address. User Tip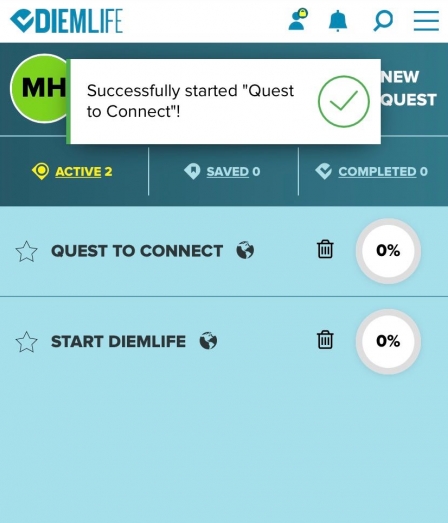 Welcome to your page of Quests!


Using the menu bar in the top right, you can access this page from "My Quests".
Note: You can also use the top magnifying glass icon to search "Connect"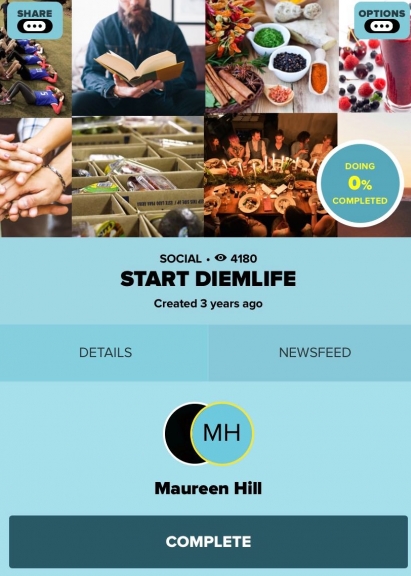 Start your first Quest!


Click Start Your DIEMlife, watch our welcome video, say hello, and complete it.
Go to My Quests. Click "Quest to Connect" and read the description to find out how to participate.


Post in the Newsfeed and click the checkmark for each week that you complete.

4. Now it's time to connect.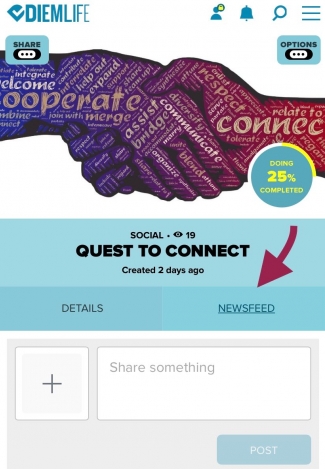 At the end of the four weeks, click Complete to finish your Quest to Connect. Congrats!